Come share our passion for healthy delicious food.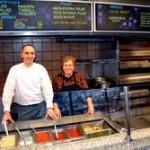 Meet Levon Kirakosyan, owner of Siunik Armenian Grill, is a man of many talents – financial whiz, theologian, grill master, entrepreneur – your typical renaissance man, who also has a passion for healthy, fresh and authentic Armenian cuisine. Eleven years ago, he left Armenia with a bachelor's degree in finance to enroll in Divinity school in the United States. After earning his master's, he moved to Evanston where he led a church congregation for six years. Most every weekend, Levon and his family entertained an ever-widening circle of friends, both Armenian and non.
The party was always at Levon's because his friends simply couldn't get enough of his delicious, healthy, come-back-for-more food. The requests for catering and pleas to "open your own restaurant" became more and more frequent. Levon saw a gap in the restaurant market for truly healthy choices that were affordable, great tasting and appealed to the entire family, but his inspiration came when a teenage guest told him how much he loved not just Armenian food, but his food. Thus, Siunik Armenian Grill, first just a dream, has become a delicious reality.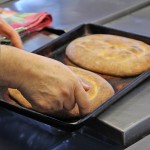 "Siunik is an extension of our home" Says Levon. When you come for lunch or dinner you are a guest in our house. Cooking for our customers connects me with people and it allows me to do what I care most about which is cooking our amazing food and sharing our culture. People of all ethnicities are interested in delicious, fresh food that is prepared with passion and care. We are committed to delivering great food everyday and taking healthy eating to a whole new level."
"NO" means a commitment to healthy, fresh, and delicious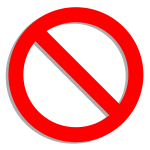 At Siunik Armenian Grill we say yes to healthy, fresh and only the finest ingredients. In continuing the tradition of fine, authentic Armenian cuisine, and to uphold what we love about our cooking and food culture, we have instituted the six "no's":
No ingredients will come from a can
No ingredient will be processed
None of the menu items will be fried
No ingredient will contain trans fats
None of the menu items will be prepared in a microwave
None of the menu items have been frozen
 We just upped the ante on a 2000 year old tradition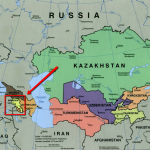 Siunik Armenian Grill takes takes healthy eating to a new, inspired level of deliciousness. Named after the southeast region in Armenia famous for kabobs — the mouth watering meat or vegetable entrees prepared on skewers — Armenian culinary traditions, which are over 2000 years old, are revered for using the freshest and healthiest ingredients paired with savory spices and simple preparations. Armenian cuisine varies with influences from many countries and cultures including Lebanese, Russian, Persian and European. Siunik's menu showcases meat and pilaf dishes, which are typically consistent in Armenian restaurants worldwide, while offering a selection of condiments, toppings, and sides, which are unique geographically.
So how good is our food? Find out for yourself.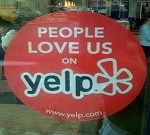 How absolutely delicious is Siunik's food? According to diners, Levon is doing things right. Comments from the blogosphere include, "Siunik is something everyone will love. The atmosphere is casual and prices are very low. The owner is nice, too!" "The food tastes very fresh, clean and healthy." And, "It's terrific food that's healthy, too!"
The Kabob is the star of the menu.
The key to deliciousness is using only the highest quality meat, with minimal spices, so not to overwhelm the flavors. The beef, chicken (always boneless and skinless), and pork tenderloin are cooked on stainless steel skewers, suspended above the grill so the fat melts away, resulting in a kabob that is super succulent and extremely low fat. The kabob menu favorite is the Lula, which is a combination of meats ground in house then shaped by hand to fit on a flat skewer. A vegetarian option completes the kabob choices. All kabobs are grilled in small quantities and served within five minutes. Diners have the option of ordering their kabob as a wrap, in an organic Armenian Lavash, or as a plate with a choice of pilaf.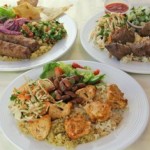 Three delectable pilaf options to choose from — cracked wheat with mushrooms, gluten-free buckwheat, and rice with noodles are as healthy as they are tasty. The cracked wheat is steamed then combined with mushrooms and onions that have been sautéed in vegetable oil. The rice is prepared with chicken broth before it's tossed with the noodles, which have been roasted in the oven. Kabobs and pilaf together on a plate, all delicious and the perfect combination.
Sides, more sides, and toppings! Choices include homemade yogurt, a green salad, cabbage salad, Armenian tabuli, onion sumac or kidney beans. Topping options are the Lolik, which is available in both spicy and mild, and the Garmiruk with garlic, onion and parsley. Both sauces are tomato-based with sweet red pepper. No wrap or plate would be complete without the velvety, house-made hummus made every day and served with either bread, baked in Siunik's ovens every morning, or homemade chips that are just right for dipping.
What are you waiting for? Get in here!
For our locations, restaurant hours and directions click here.
We look forward to serving you at Siunik Armenian Grill!